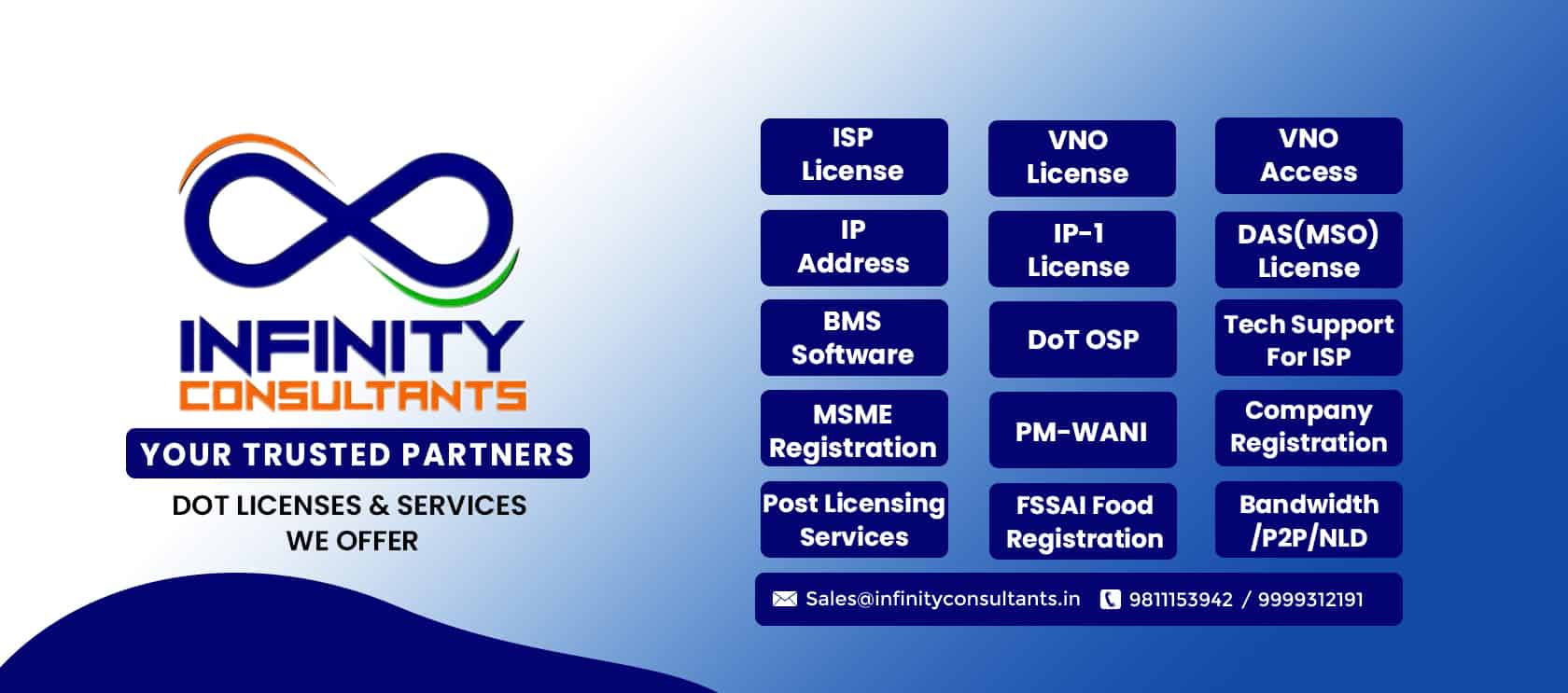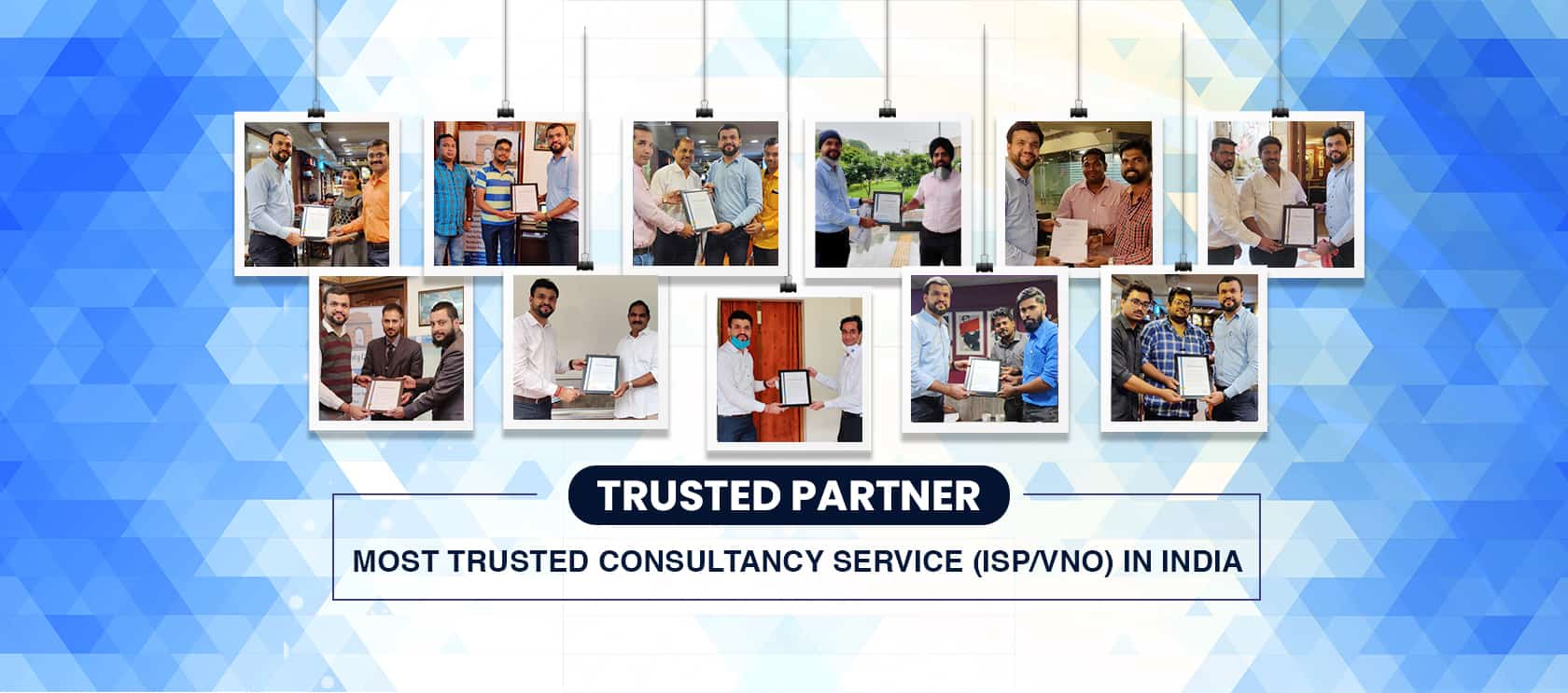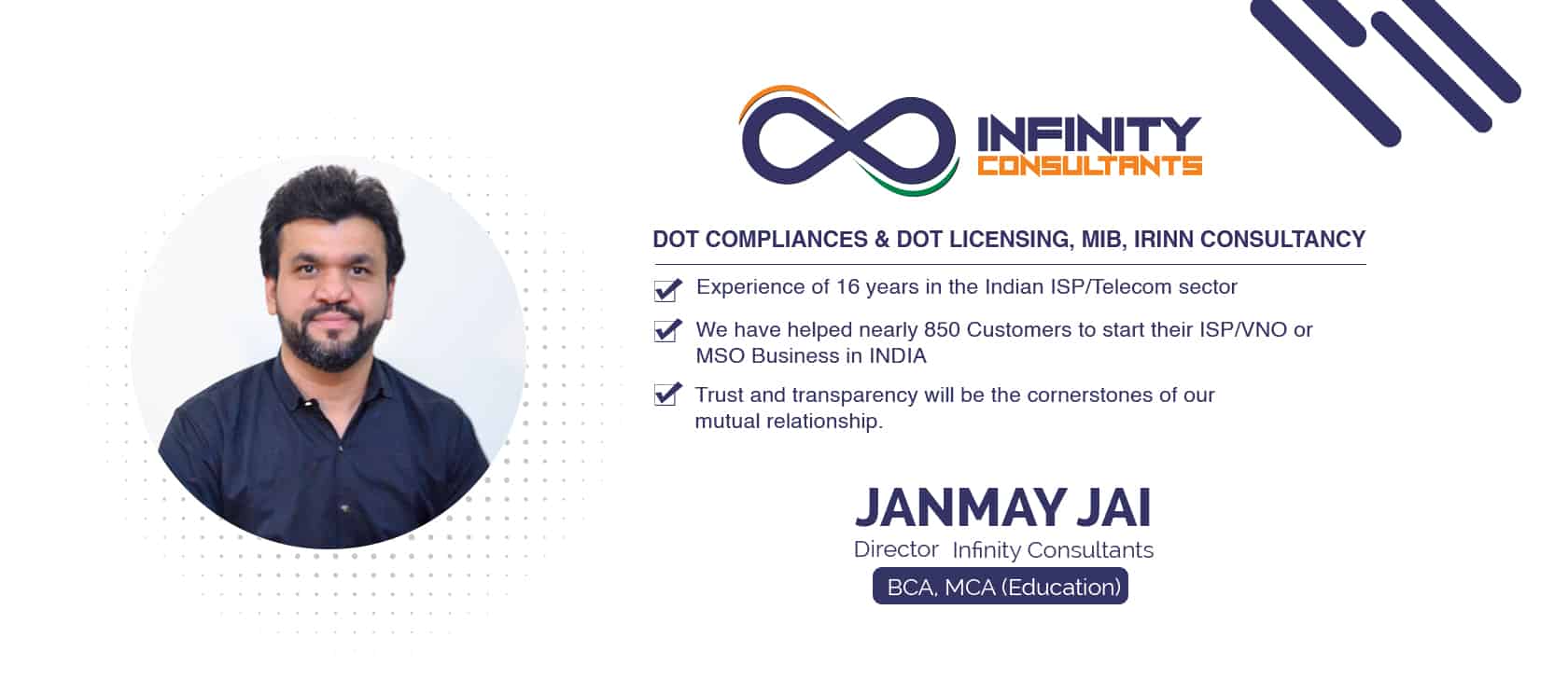 INFINITY SANCHAR CONSULTANCY PRIVATE LIMITED (formerly know as INFINITY CONSULTANTS) brings end-to-end Licensing & Resources Support to your doorstep at the click of your mouse.
Reliable and Affordable DoT, VNO, ACCESS, DOT OSP, IP One, ISP License Consultants Services in Delhi and India. Infinity Consultants provide best time-bound professional services.
UL - ISP Licence
Under Data Services the operators can provide INTERNET and INTERNET Telephony services
UL- VNO License
We provide reliable and well-managed VNO (Virtual Network Operator) ISP
MSO License
DAS (Digital Addressable System) License is a Digital Cable License issued to Cable TV
OSP License
Registration under Other Service Providers (OSP) category is granted for 20 years.
Static IP / IP Addresses
Once you start an ISP, you will need some mission critical technical resources without which you
IP-One
In India, it is mandatory to register as a Telecom Infrastructure Provider. Talk to us if you are
Some of Our Esteemed Clients
A word of appreciation by one customer pushes us to serve the next even better.
About Us
INFINITY SANCHAR CONSULTANCY PRIVATE LIMITED (formely know as INFINITY Consultants) is India's most trusted consultancy for DoT Licensing, Registration & Post-licensing Compliances with Licence Provisioning for 350+ clients so far.
Our Services
We help you acquire various DoT Licences, Post-licensing Compliances, IP-1 Registration, BIS Certification, Resources from IRINN/APNIC, Internet & Related Services.
Reach Us
For you, we are always just a call / Whatsapp message away. Our HO is based in Delhi (close to Sanchar Bhavan – DoT HQ) which helps us serve you better and faster.
If you feel you can add value to our mission. Shoot us your CV with a short and quick covering note, and we will take it further from there.